1
React Native App Development
React-Native is a very popular Mobile application framework, That allows you to build natively –rendered mobile apps for iOS and Android. The framework lets you can create an application with the same code on various platforms. React Native will make sure that the Text results with a native iOS UIView containing the text. If we are building an Android application, it will result in a native TextView. This is very important.
Thinking of building a new React app?
You are thinking to build a Mobile application for your business and you are looking to move on a Digital Platform? React-Native is used for developing mobile applications with the latest technology with advanced features.
Here are the main features of the React Native App development
Key features of React Native App Development.
Write Once use anywhere.
UI Focused.
Programming Languages.
Strong Community.
Support for 3rd party Libraries.
NPM for Installation.
Mobile Environment perform.
Native Development For Everyone
React Native is used for developing Native Mobile applications. The term native app development refers to building a mobile app exclusively for a single platform. For example, you can develop a native Android app with Java or Kotlin and choose Swift and Objective-C for iOS apps. Native apps are known to deliver exceptional user experience as they are generally high-performance.
Seamless Cross-Platform
Cross-platform application development is about building a single application that can run on various operating systems, instead of developing different app versions for each platform. The term "cross-platform mobile app development" or "hybrid mobile app development" speaks for itself: this is an approach that allows developers to build a mobile solution that is simultaneously compatible with several operating systems and platforms (Android, iOS, Windows).
Hybrid applications have a native look and feel due to the combination of native code with independent code that is suitable for multiple platforms. Developers write the code once and then reuse it, thus making it possible to release a product quickly. To code cross-platform software, developers use intermediate programming languages — HTML, JavaScript, and CSS — not native to devices and OSs. Then, apps are packaged into native containers and integrated into platform
Fast Refresh
React native app development refresh is very fast. If you are using any React native Mobile application and you want to check the updates at the current time you can refresh at the same time and the process of refreshing is very fast for all react native mobile applications.
Start your business with our creative apps
We are Aara technologies, we are one of the best leading mobile application development companies. You are also looking to move your business online? Start your online business with creative mobile applications.
React Native App UI/UX Design
With this cross-platform design approach, the design logic remains shared across both platforms — as if you opted for 'Universal design' approach. At the same time core functional components (like search boxes or buttons) are designed for each OS separately — as if you followed the 'Multiplatform design' approach.
Enterprise App Development
Enterprise application development is evolving to become more agile and collaborative where IT works to build applications both with internal business teams and agencies external to the company — better understanding and incorporating the end user's needs. This is primarily enabled by the rapid adoption of cloud technologies.
Historically, businesses would build the software they needed by taking advantage of large teams of in-house resources, using a lengthy, rigid waterfall process. This was primarily due to the limitations of the technology. On-premise approaches using Java, .Net, and other options kept the individual steps within application development lifecycle rigid and siloed, limiting collaboration and rapid iteration.
App Consultation
The consultation apps or software are armed with default features like appointment scheduling, calendar, and reminders on appointments.
Some Virtual Features for Consultation Apps to Integrate
Peer-to-peer Video Calling.
Group Calls.
Real time Chat.
Screen Sharing.
File Sharing.
Widget Development
App Widgets are miniature application views that can be embedded in other applications (such as the Home screen) and receive periodic updates. These views are referred to as Widgets in the user interface, and you can publish one with an App Widget provider. widget is a generic term for the part of a GUI that allows the user to interface with the application and operating system. The term widget also can be used to refer to either the graphic component or its controlling program or a combination of both.
Serving Middle East Countries with our Android Apps
We are serving our Mobile Application Development services not only in India we are serving our Services milddle East countries. We are designing and Developing Mobile application for our client over the Dubai, Abu Dhabi,Oman etc. We are covering not only Oil and Gas Industries.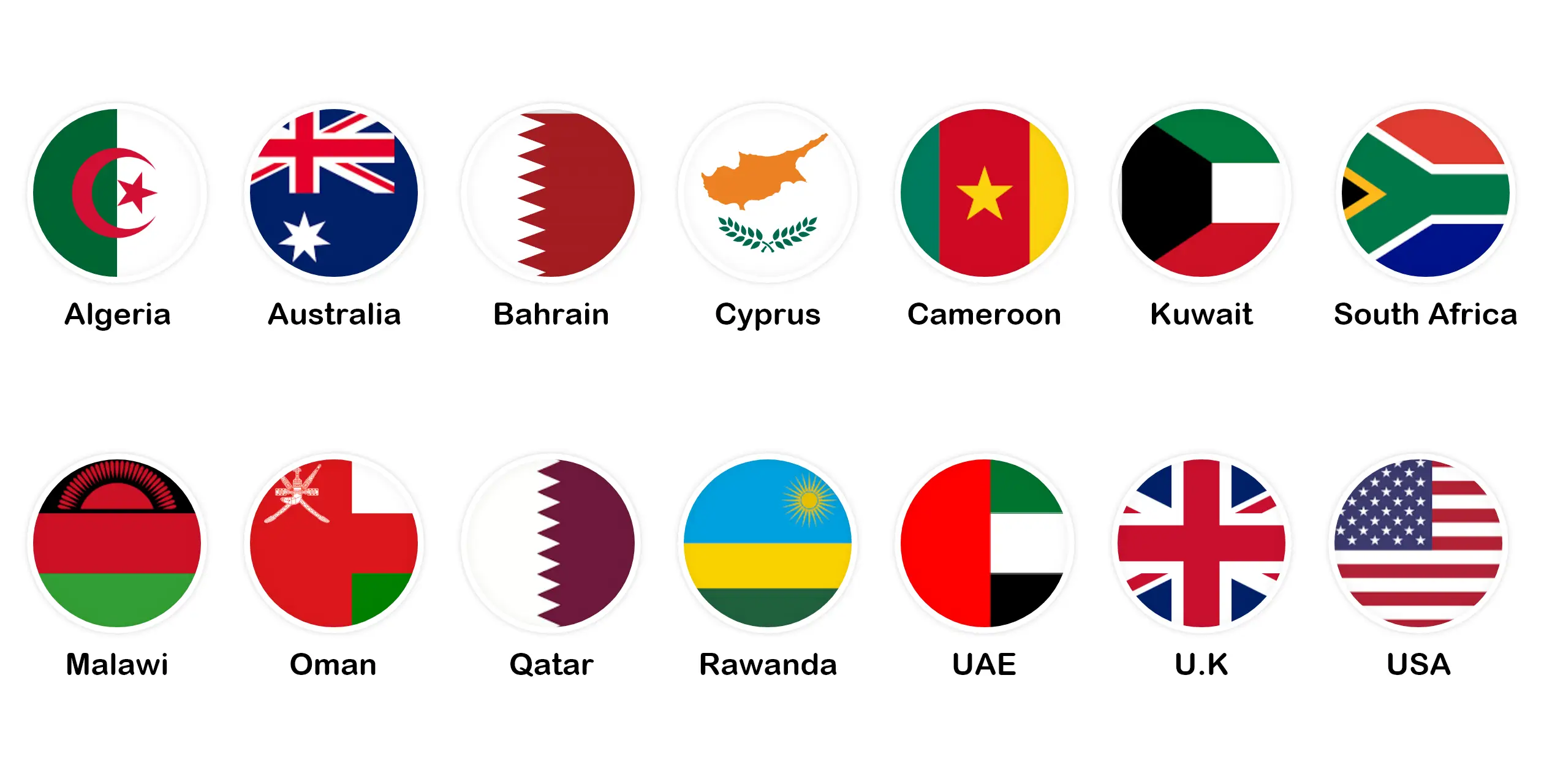 We have worked across different verticals and industries
FAQ
Are you also provide developed app source code?
Yes, we are providing the developed source code of the Andriod applications.
Are we schedule a call to discuss my app idea and understand your technical capabilities?
Yes, we are available for a call or email to discuss your app idea, whatever seems convenient to you.
I have a website, can you build an app for the same?
Yes, we can easily develop an app for your website. We use cloud databases so the data will be synchronized across your website and mobile app as well.
Can you develop a website along with my app?
Yes, we are highly-skilled in developing web applications along with the mobile application.
How frequently do you share an update on the process?
Once you assign us with your app idea, we have a planned mechanism to keep you updated using the best project management tools. Our team keeps in touch with you to discuss various important things related to your projects and business. We keep you updated with even the smallest improvement related to your project and encourage you to share your feedback on the same.
How do you help us make a successful app?
We do it in the following stages
Analyze your app idea
Understand your business
Gather behavior, habit, preferences, etc., of your target audience.
Overview of market scenario
Analyze feasibility of your app
Plan architecture
Design amazing UI/UX
App programming
App testing to fix bugs and ensure its smooth functionality
Which Mobile development methodology do you follow?
We are flexible in following the right approach, depending on project requirements and complexity, in most cases we work on Agile and Waterfall Methodologies. Following the Agile method, we easily accommodate your change requests at every stage of development. In the Waterfall methodology, everything is fixed from scratch and we develop the product in a planned manner.
How can I track the progress of my app development project?
We follow a transparent communication process and interact with you frequently, at every stage of development with the latest updates related to your app development project.
Are you publish our iOS app on the App Store?
Yes, we also publish applications on behalf of customers but customers need to check the publication fee check box at the time of module purchase. In addition, we help customers publish applications on the App Store through the client's Google Play Store Developer account.